Adults
Everyday at Delta Force adults of all ages participate in action-packed days of paintball adventure. Whether it's the movie-set quality game scenarios and themed base camps, or the full head protection goggles and body armour, adults throughout Australia are accepting the Delta Force paintball challenge time and again.
Paintball is also particularly popular with mixed gender groups. Delta Force's emphasis on safety equipment has opened the doors to a much wider audience, including those who were too shy to play paintball previously. Our full head protection goggles, padded protective collars and unique body armour ensure that you can go onto the paintball battlefield in confidence!
Come rain, hail or shine, we're sure you'll love the experience.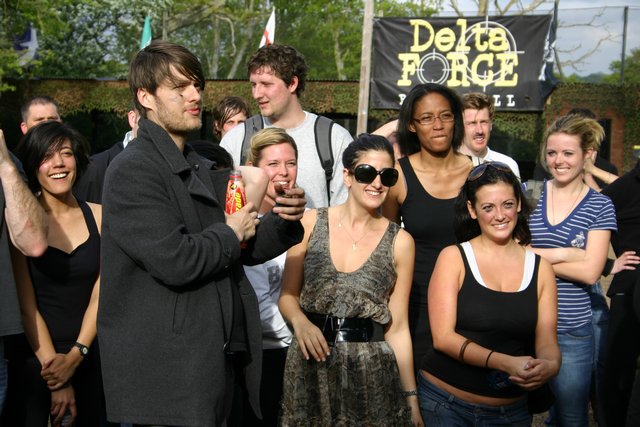 At Delta Force you'll turn from this, into this….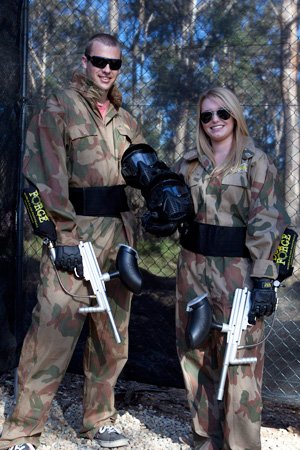 Even your own Mum wouldn't recognise you – handy if you intend to machine-gun a few of your mates.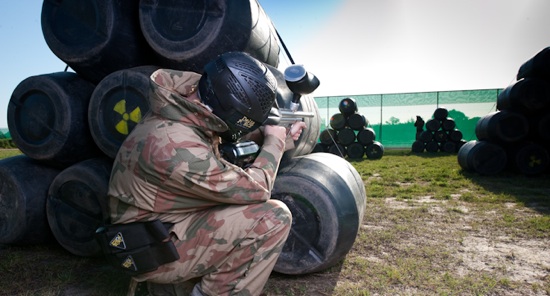 Your head is completely protected (even the top and the back) – these goggles are UNIQUE to Delta Force!

You'll be pleased the lenses are shatterproof – and fog resistant (for those steamy days in the jungle).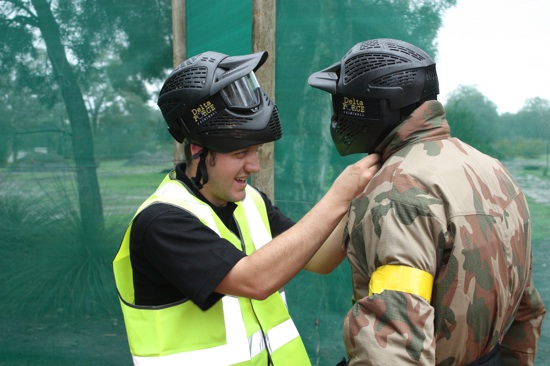 Your neck is fully protected too – check-out the high padded collar on the Delta Force combat suit.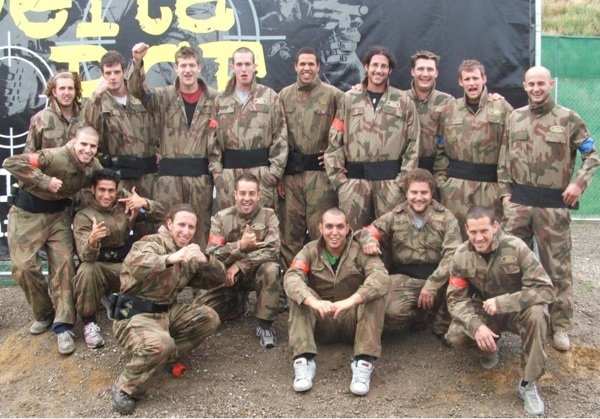 Delta Force Paintball – a great day-out whatever the occasion.
With well over 4,000,000 players safely entertained around the world, you can be sure that Delta Force is the correct choice for your day of paintball action!
Call our friendly booking office on 1300 850 744 to secure your action-packed day of paintball adventure.