Paintball – The perfect way to kick off your buck's party
Are you the best man trying to organise the ultimate buck's party? Then look no further as we've got your day covered. Come down to any Delta Force centre and you'll be treated to the most action-packed adrenaline-fuelled day of paintballing.
Delta Force is the world leader in paintball games and has safely entertained more than 3 million customers around the world. We have been providing buck's groups with the perfect start to their days festivities for the last 20 years and trust us when we say that paintballing is the ultimate adrenaline rush!
The sport of paintball has proven to be the popular choice for buck's parties in recent years. Whether it's the fact that you get to move around the paintball field with your best mates, or the fact that you enjoy a full day of paintball action on our world-class facilities shooting anything that moves.
Either way we know you'll have an absolute blast at Delta Force. With all of our centres located within an hour from the CBD, you'll be back in the city in no time partying the night away.
Dressing up is not essential as we provide you with all of the equipment necessary for an action-packed day of paintballing, but it is absolutely hilarious watching the groom-to-be and best man moving around the game zones wearing a bright pink tutu or mankini!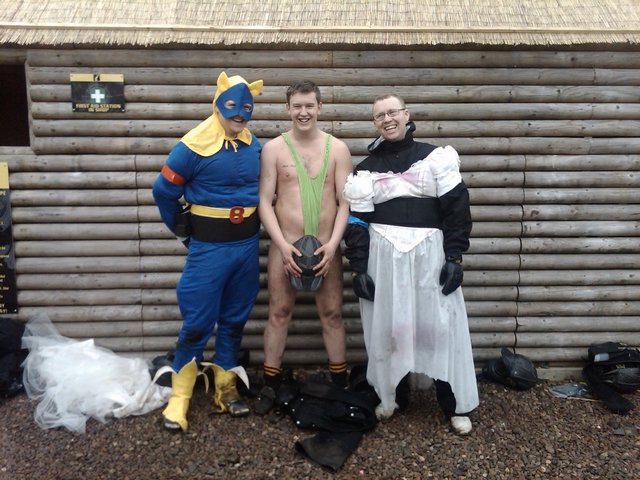 However you choose to go about the day we are sure on one thing… that you and your mates will have a buck's party to remember long after the wedding.
Special games can be tailored to your party and can single out certain people of interest. For example, if the game is Assassinate the President then we know who the President will be. And don't think the groomsman will have it their way either, as it'll be their job to protect the President.
Send the buck on his way with a bang… literally. Will you light him up like a Christmas tree, or will he be quick enough to avoid the barrage of paintballs?
Whether you are the best man or just a concerned friend, give your mate the best buck's party imaginable and organise a day of adrenaline-fuelled paintball action.
Round up the troops and contact us today on 1300 850 744.
Related Paintball Centres