Congratulations to our Halloween winner!
Thanks to everyone who went to such a great effort in dressing up for their Halloween Delta Force Paintball event on Sunday the 31st of October. There were a lot of great (and scary) costumes, which provided for an entertaining day of paintball action.
The winner of our best-dressed team competition, from the Delta Force centre in Appin, is Adriana Doueihy. Congratulations, you've won a paintball experience for you and 10 friends worth a massive $1000!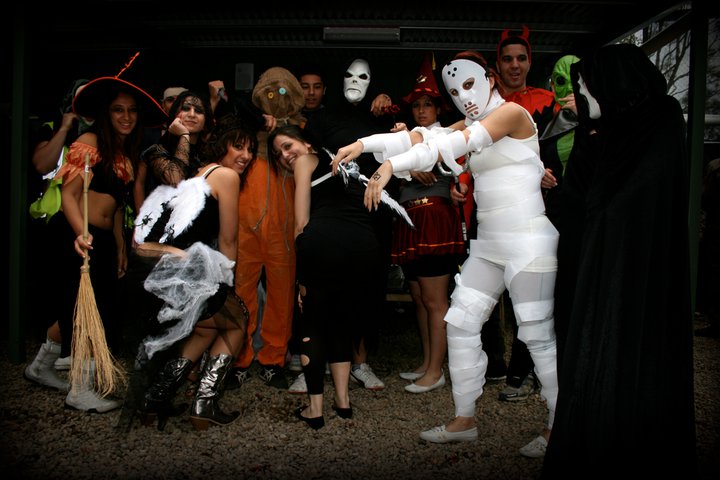 Adriana and her group spared no expense on their costumes, which included a few witches, a scarecrow and a mummy, who would have been right at home on our Tomb Raider field.
Well done to all groups who participated on the day. Keep an eye out for more competitions like this by signing up to our mailing list and by 'liking' our facebook page. Not only will you get more bang for your buck, but you'll also be in with the chance to win a paintball experience for you and your mates.
Click here to see the Halloween photos from Delta Force Appin.
Contact us on 1300 850 744 to book your next paintball adventure today!
Related Paintball Centres